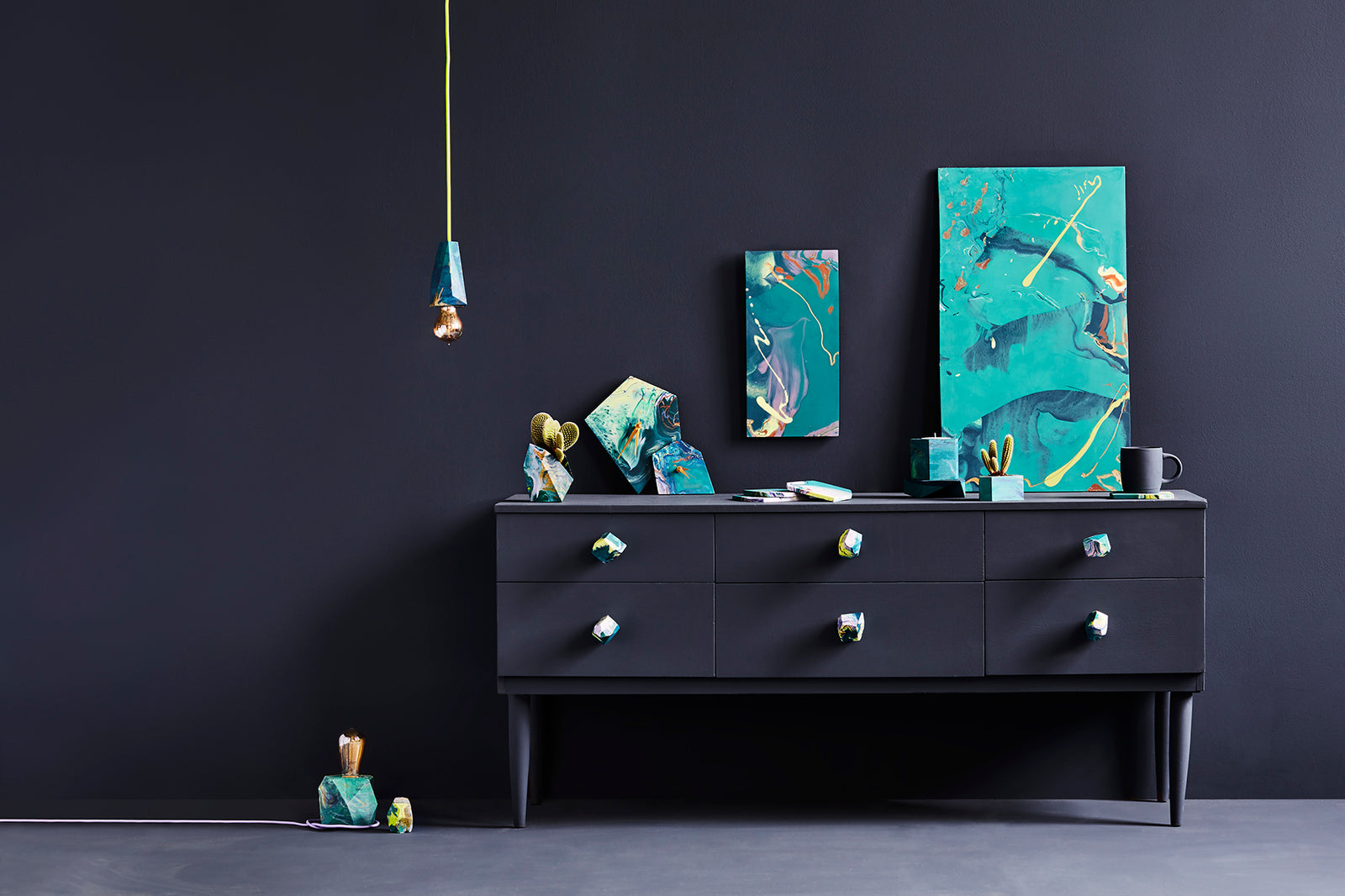 Hi everyone, Im Amanda, the person behind Misshandled :)
I have decided to start a blog/newsletter to let you all know what I am currently up to, what I'm working on, which events I'll be showing at and also any current offers! 
I have created my brand new logo, I wanted to make it crisp and sleek, so changed the colours and fonts, this will change every 3 months to match my quarterly collections. I hope you like it :)
My First new Collection in called NEON Emerald, it comes from me being inspired from wandering in the forest, clearing my mind ready for lots of rich deep colour and new products. With this collection I have designed a couple of new products to launch today with my new website.
The first new product that I am launching is my Wall Art, large pieces of Marbled Jesmonite stone, ready to liven up your walls, a perfect interior statement piece.
My other new products are lamps, a table lamp perfect for a filament bulb, with contrasting cotton cord and also a lamp that can used as a wall lamp, with the cord strung round a wall hook.
I have been asked for a while to create T-Light holders and Mini Plant Pots, I have designed a shape that can have either, its your choice, or place on a geometric base as a show piece.
I am launching my products today ready to purchase, please let me know how you find my new store and if there is anything you would like me to add.
I hope you enjoy browsing and thank you for all your support 
amanda xxx
---